MODERN MOVEMENT NEIGHBOURHOOD COOPERATION
MODERNIST DREAMS - 4 CASE STUDIES

The EU Culture 2000-project "MoMo Neighbourhood Cooperation" presents four European Modernist communities. The case studies tell of the richness of the Modernist tradition born within its common goals. The 1930s ideals for community planning are represented by Sunila in Finland, Bellevue-Bellavista in Denmark, Bat'ovany-Partizánske in Slovakia and Ivrea in Italy.

SUNILA is a pulp mill and residential area in Kotka designed by Alvar Aalto. BELLEVUE-BELLAVISTA is a recreational and residential area near Copenhagen designed by Arne Jacobsen. BAŤOVANY-PARTIZÁNSKE is an industrial and residential area designed by J. Voženílek, F. Fackenberg, M. Drofa, and V. Karfík. IVREA is the Olivetti manufacturing and residential area designed by a number of the best Italian architects of the time.

The 4 cases are dealt with as products and model social communities of their time. The themes include work and production, living and leisure time, as well as building and housing. The sites have been presented and discussed in seminars and exhibitions in the respective partner countries during the summer and autumn of 2003.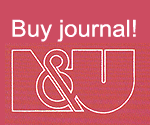 Supporters and cooperating partners

FURTHER INFORMATION:
RURIK WASASTJERNA, PROJECT COORDINATOR
ALVAR AALLONKATU 2 D 39, 48900 SUNILA, FINLAND
TEL: +358 5 263 123
MOBILE: +358 44 2233 598
RURIKW@SAUNALAHTI.FI



This project has been funded with support from the European Commission.
This publication reflects the views only of the author, and the Commission cannot be held responsible for any use which may be made of the information contained therein.